MongoDB Development Services
At Akeans, our team of experienced developers is dedicated to delivering high-quality MongoDB Development services to businesses. We understand the importance of having a secure and scalable database solution and that's why we put in all our efforts to help businesses leverage the full potential of MongoDB. Whether you're looking to build a new database solution from scratch or optimize an existing one, our team has the expertise and experience to make it happen. Our developers are knowledgeable about the latest trends and technologies in the industry, which enables them to deliver customized solutions that meet the unique needs of your business. With our cutting-edge approach and customer-centric approach, you can rest assured that you're in good hands. Contact us today to discuss your MongoDB development needs and let us help you build the solution of your dreams!
We offer a range of services to leverage the full potential of MongoDB
Custom MongoDB Development: Our team can build custom MongoDB-based solutions that are tailored to meet your specific business needs.
Migration and Integration: We can help you migrate your existing data to MongoDB and integrate it with other systems, such as cloud platforms or other databases.
Performance Optimization: We can help you optimize the performance of your MongoDB-based systems, ensuring that they can handle large amounts of data and traffic with ease.
Scalability: We can help you scale your MongoDB-based systems as your business grows, ensuring that they can handle increasing amounts of data and traffic.
Security: Our team can implement best practices for securing your MongoDB-based systems, protecting your data and ensuring that your systems are compliant with industry standards.
Whether you're looking to build a new application, migrate your data, or optimize your existing systems, our team of experts can help. Contact us today to learn more about our MongoDB development services.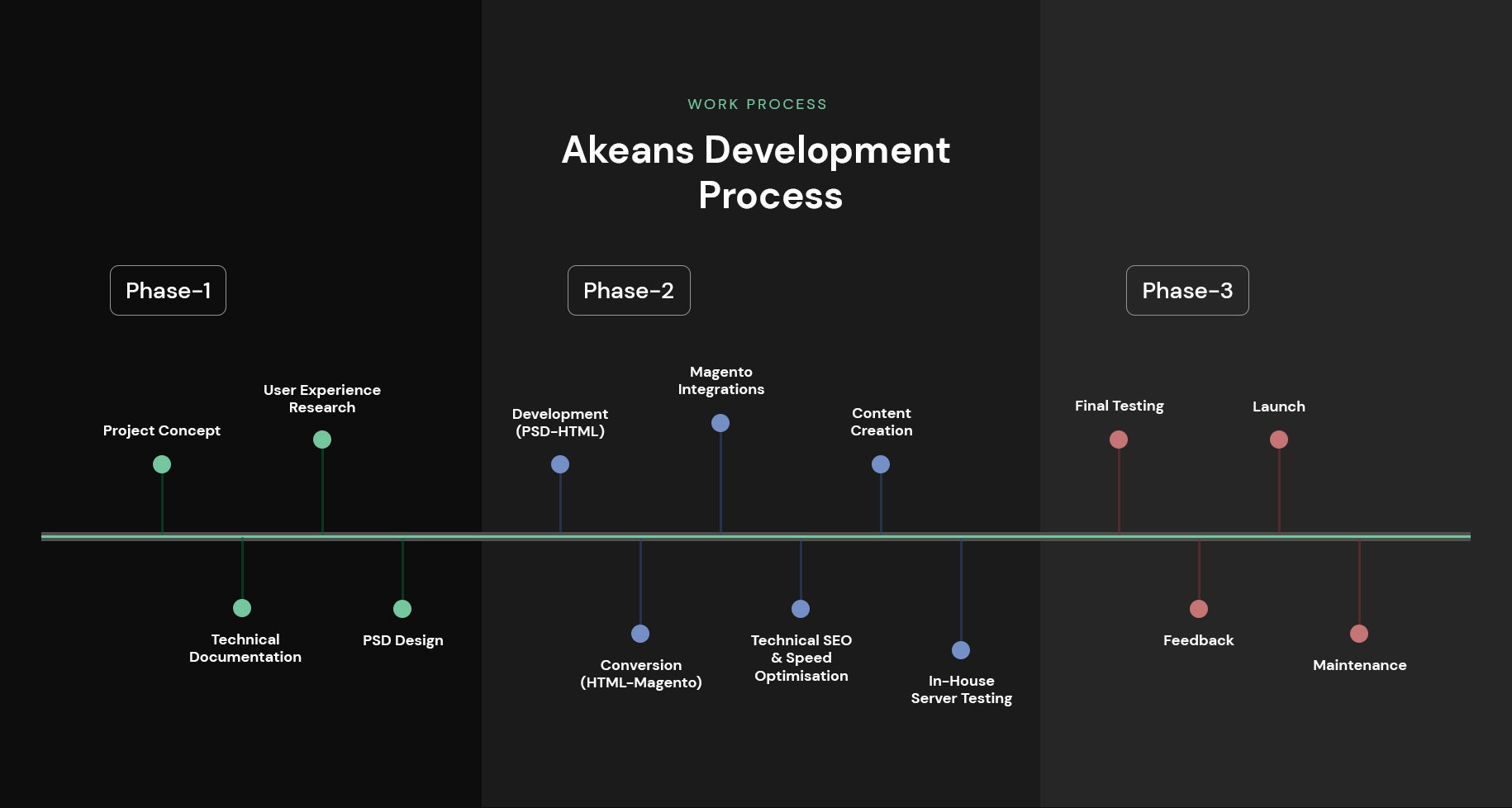 Akeans team have been great collaborators on our website. They are accountable, and very thoughtful in their proposed solutions to our website issues. Highly recommended!
Jordan Wills
BTX Technologies
Akeans team is the best. Highly recommend them for any Magento, WordPress and Shopify projects!
Deep Garcha
Perfect Creations
Akeans team performed far and above what we dared to hope for. We had a complex site build that was already live, and their team jumped in on a Sunday to start helping us stabilize the site and make critical improvements.
Andre Savoie
High Level Thinkers
Work was conducted efficiently and fast. Problems resolved quickly without fuss. Good communication and professional!!!
Andrew Seymour
Fundeo
Akeans team is extremely professional, highly skilled and very patient - they attended to every request we need from the start to the end - would recommend these guys to any one looking for serious magento developers who will do the job done with flying colors.
Ian Htat
iTat-international




Do you have questions? We have answers. Our team is looking forward to speaking with you about your project.