Facebook advertising agency
Akeans is a Facebook advertising agency that specializes in helping businesses optimize their advertising campaigns on Facebook. We offer a wide range of services, including ad campaign planning, creative design, targeting, and performance tracking. With a team of experienced professionals, We aim to deliver effective and results-driven Facebook advertising strategies that help businesses achieve their marketing goals. From small businesses to large enterprises, We provide tailored solutions to suit the unique needs and budgets of their clients.
Why use Facebook advertising services?
Facebook advertising services can be an effective way to reach a large audience and promote your brand, product or service.
Wide Reach
Facebook has over 2.7 billion monthly active users, making it one of the largest social media platforms with a global reach. Advertising on Facebook allows businesses to tap into this vast audience and reach potential customers across different demographics, locations, and interests.
Target Advertising
Facebook offers advanced targeting options that allow businesses to define their ideal audience based on demographics, interests, behaviors, and more. This helps businesses to create highly personalized and relevant ads that are more likely to resonate with their target audience, resulting in better engagement and conversion rates.
Cost-Effective
Facebook advertising can be cost-effective compared to traditional advertising methods. Businesses can set their own budget, choose their bidding strategy, and optimize their ads for better performance, allowing them to get the most out of their advertising budget.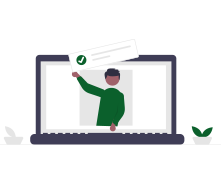 Measurable Results
Facebook provides detailed analytics and reporting tools that allow businesses to track the performance of their ads in real-time. This helps businesses to measure the effectiveness of their advertising campaigns, make data-driven decisions, and optimize their strategies for better results.
Brand Exposure
Facebook advertising can help businesses increase their brand exposure and awareness among their target audience. By consistently showcasing their brand through ads, businesses can build brand recognition and loyalty, which can lead to increased customer trust and loyalty.
Diverse Ad Formats
Facebook offers a variety of ad formats, including image ads, video ads, carousel ads, slideshow ads, and more. This allows businesses to choose the ad format that best fits their marketing objectives and creative assets, making their ads more engaging and impactful.
Our Facebook Marketing Services
We offer comprehensive Facebook marketing services to help businesses achieve their marketing goals. Our services include strategic planning, content creation, ad campaign management, audience targeting, and performance tracking. With our expertise in Facebook marketing, we help businesses boost their brand awareness, drive targeted traffic, and increase conversions. Our data-driven approach ensures optimal results, and our team of experienced marketers is dedicated to delivering exceptional service to our clients. Partner with Akeans for effective and results-driven Facebook marketing solutions.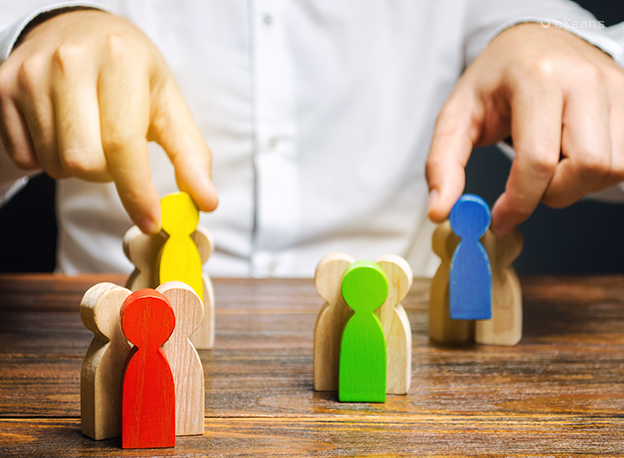 Facebook ads work by allowing businesses to create and publish advertisements on the Facebook platform. Advertisers can target their ads based on various criteria, such as demographics, interests, and behaviors of Facebook users. Ads can appear in users' news feeds, Stories, and in the right-hand column of Facebook pages. Advertisers can set a budget, schedule, and bidding strategy for their ads. Facebook uses its algorithm to deliver ads to users who are most likely to engage with them based on their targeting and bidding parameters.
Facebook advertising services
We offer Facebook advertising services for businesses looking to effectively promote their products or services on the social media platform. With our expertise in digital marketing, We help clients create targeted ad campaigns on Facebook, optimize their ads for maximum reach and engagement, and analyze campaign performance for continuous improvement. Our Facebook advertising services are designed to drive results and help businesses achieve their marketing goals on one of the largest social media platforms in the world.
We offer Facebook retargeting ads services to help businesses reach their target audience on the popular social media platform. By utilizing advanced targeting techniques, We help businesses display relevant ads to users who have previously shown interest in their products or services, increasing the likelihood of conversions. Our retargeting ads services on Facebook enable businesses to optimize their ad campaigns, improve their return on investment (ROI), and drive more sales through effective and personalized advertising strategies.
Akeans team have been great collaborators on our website. They are accountable, and very thoughtful in their proposed solutions to our website issues. Highly recommended!
Jordan Wills
BTX Technologies
Akeans team is the best. Highly recommend them for any Magento, WordPress and Shopify projects!
Deep Garcha
Perfect Creations
Akeans team performed far and above what we dared to hope for. We had a complex site build that was already live, and their team jumped in on a Sunday to start helping us stabilize the site and make critical improvements.
Andre Savoie
High Level Thinkers
Work was conducted efficiently and fast. Problems resolved quickly without fuss. Good communication and professional!!!
Andrew Seymour
Fundeo
Akeans team is extremely professional, highly skilled and very patient - they attended to every request we need from the start to the end - would recommend these guys to any one looking for serious magento developers who will do the job done with flying colors.
Ian Htat
iTat-international



Looking for cost-effective Facebook advertising solutions? Look no further!