Akeans is an AI development services company that specializes in creating custom AI solutions for businesses across various industries. We offer services such as data analysis, machine learning model development, natural language processing, and computer vision. We focus on developing AI applications that can enhance operational efficiency, reduce costs, and improve decision-making for their clients.
We have a team of experienced data scientists, engineers, and developers who work closely with clients to understand their unique requirements and deliver tailored AI solutions. We also offer ongoing support and maintenance to ensure that the AI solutions continue to function effectively over time.
We offer custom chatbot development for businesses of all sizes. We specialize in developing chatbots that can handle customer queries, provide personalized recommendations, and automate repetitive tasks. We use natural language processing and machine learning algorithms to create chatbots that can understand and respond to customer queries accurately and efficiently. We also offer integration with popular messaging platforms such as Facebook Messenger, WhatsApp, and Slack. We focus on creating chatbots that can enhance customer engagement and satisfaction while also reducing operational costs for businesses. We provide ongoing support and maintenance to ensure that the chatbots function effectively and deliver measurable results.
AI application development services
We offer AI application development services to businesses. We specialize in creating custom solutions that leverage AI and machine learning technologies to enhance business processes, automate tasks, and improve decision-making. Our team of experts has experience in a wide range of industries, including healthcare, finance, e-commerce, and more. We work closely with their clients to understand their specific needs and develop tailored solutions that meet their goals. Akeans' services include AI consulting, development, deployment, and maintenance, and they use a variety of tools and frameworks to deliver high-quality solutions that drive business value.
AI software development services
We specialize in creating AI-powered solutions for businesses. We offer a wide range of services including software development, custom AI development, machine learning, data analytics, and natural language processing. Our team of experienced developers, data scientists, and machine learning experts work closely with clients to understand their needs and develop tailored solutions to address their business challenges. We have experience working with a variety of industries, including healthcare, finance, and e-commerce. Akeans' commitment to quality and customer satisfaction has earned them a reputation as a reliable and trusted partner in the field of AI software development.
We provide AI data services to businesses. We specialize in data annotation, data labeling, and data collection for machine learning models. Our services are tailored to the specific needs of their clients, with a focus on high-quality and accurate data labeling. We use a combination of human annotators and machine learning algorithms to ensure the best results for our clients. Our clients include companies in various industries such as healthcare, e-commerce, and finance. Overall, Akeans is a reliable and efficient solution for businesses looking to outsource their AI data needs.
We are an AI-based SEO services provider that uses cutting-edge technologies to improve website rankings and traffic. Our services include SEO audits, keyword research, content optimization, and link building. We also offer website design and development services to ensure that our client's websites are user-friendly and optimized for search engines. We use machine learning algorithms to analyze website data and identify areas for improvement. We also provide detailed reports and analytics to track progress and measure the effectiveness of their SEO strategies. Overall, Akeans is a reliable option for businesses looking to improve their online presence and attract more customers through search engines.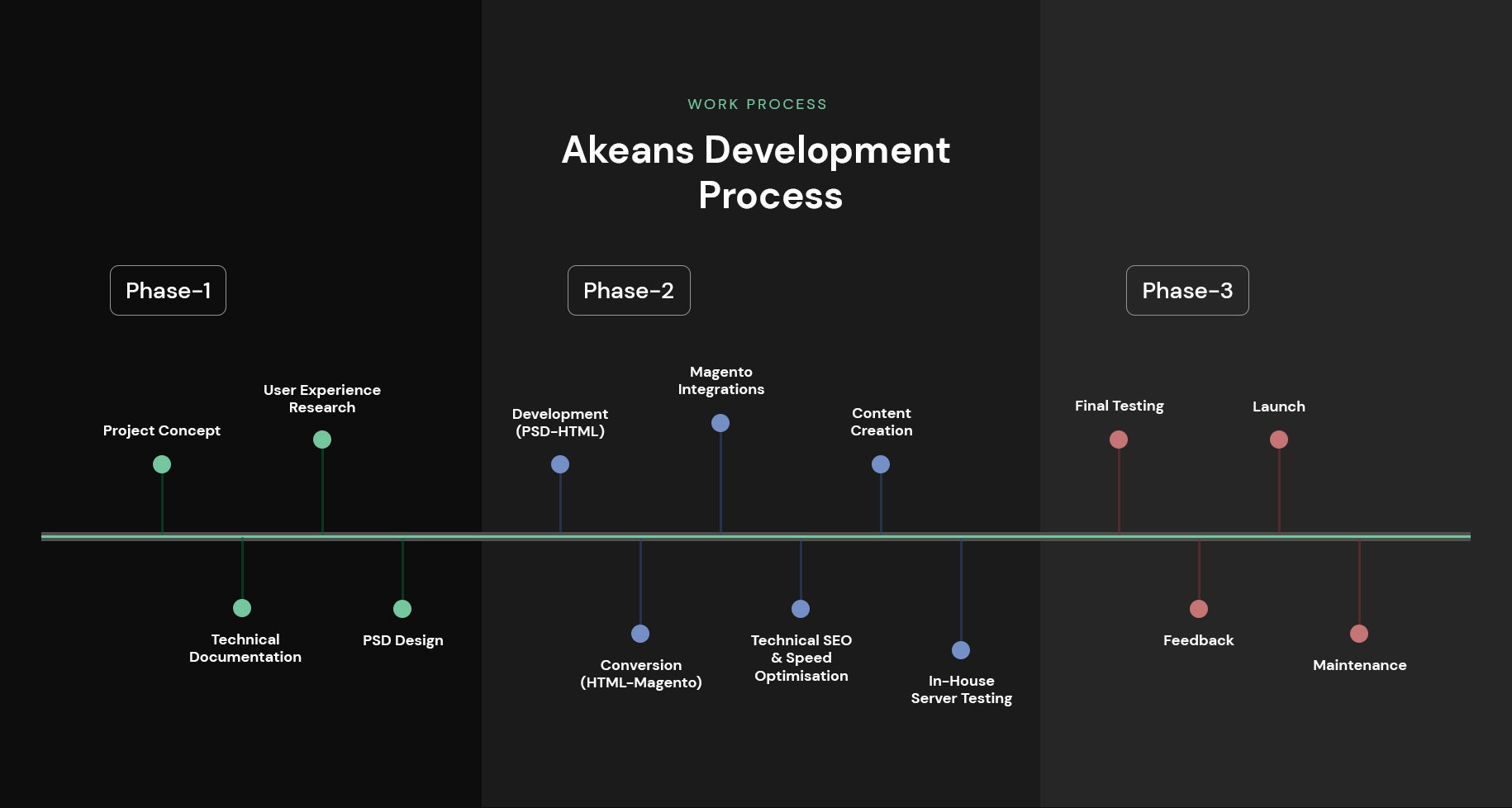 Akeans team have been great collaborators on our website. They are accountable, and very thoughtful in their proposed solutions to our website issues. Highly recommended!
Jordan Wills
BTX Technologies
Akeans team is the best. Highly recommend them for any Magento, WordPress and Shopify projects!
Deep Garcha
Perfect Creations
Akeans team performed far and above what we dared to hope for. We had a complex site build that was already live, and their team jumped in on a Sunday to start helping us stabilize the site and make critical improvements.
Andre Savoie
High Level Thinkers
Work was conducted efficiently and fast. Problems resolved quickly without fuss. Good communication and professional!!!
Andrew Seymour
Fundeo
Akeans team is extremely professional, highly skilled and very patient - they attended to every request we need from the start to the end - would recommend these guys to any one looking for serious magento developers who will do the job done with flying colors.
Ian Htat
iTat-international




Say goodbye to manual processes and hello to AI. Contact us to learn how.