Boost Your E-commerce Business with Our Top-Notch Magento Web Design Services
At Akeans, Our Magento web design services offer a comprehensive solution to enhance your e-commerce website's functionality and user experience. From custom designs to seamless integration of Magento modules, our team of experts will provide you with a visually appealing and user-friendly website that is optimized for conversions. With our services, you can enjoy benefits such as increased website traffic, improved user engagement, higher customer satisfaction, and ultimately, increased sales and revenue. Trust us to take your e-commerce business to the next level with our top-notch Magento web design services.
We Provide End-to-End eCommerce Development Solutions
At Akeans, an eCommerce development company, , we offer comprehensive solutions to help businesses establish and grow their online presence. Our end-to-end eCommerce development services include everything from strategy and design to development, integration, and ongoing maintenance and support. We work closely with our clients to understand their unique needs and goals and develop customized solutions that are tailored to their specific requirements. With our expertise in eCommerce platforms such as WordPress, Shopify, WooCommerce, and more, we can create an online store that is fast, secure, and scalable. Our team of developers, designers, and project managers ensure that the entire development process is seamless and transparent, delivering high-quality eCommerce solutions that exceed expectations.
Why Choose Akeans for Custom Magento Development?
Experienced Team
Akeans has a team of highly skilled and experienced developers who can create custom Magento solutions tailored to your specific business needs.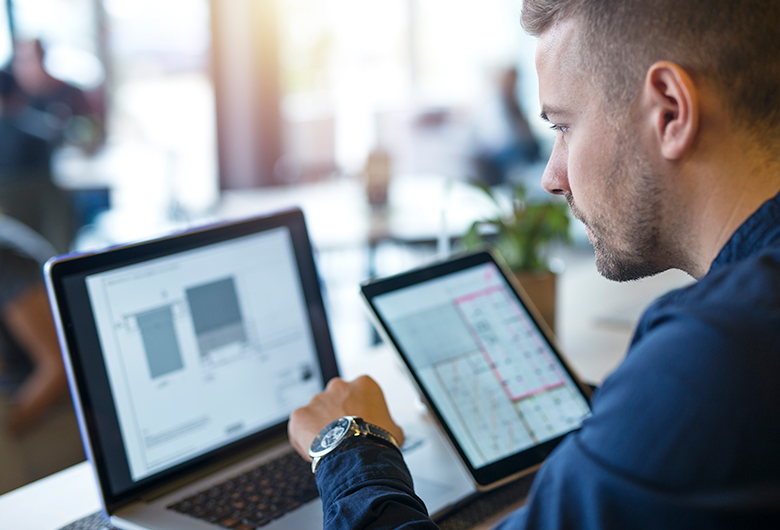 Customization
Akeans specializes in creating custom solutions that are unique to each client's business needs.
Communication
Akeans maintains open communication with clients throughout the development process, ensuring that clients are updated on the progress of their project.
Cost-effective
Akeans offers cost-effective solutions that are affordable for businesses of all sizes.
Quality Work
Akeans is committed to delivering high-quality work that meets or exceeds client expectations.
Timely delivery
Akeans understands the importance of timely delivery and works diligently to complete projects within the agreed-upon timeframe.
Magento E-commerce Development Agency
Akeans is a Magento e-commerce development agency that specializes in creating customized online stores using the Magento platform. They provide end-to-end Magento development services, from strategy and design to development and support.
Their team of certified Magento developers has extensive experience in building online stores for a variety of industries, including fashion, electronics, beauty, and more. They use the latest technologies and best practices to create fast, secure, and scalable e-commerce solutions that meet their client's unique business requirements.
Magento Commerce Cloud Services
Akeans is a company that offers Magento Commerce Cloud Services to businesses of all sizes. Magento Commerce is a platform that enables businesses to create and manage their online stores. Akeans' services include implementation, customization, support, and optimization of Magento Commerce.
Magento Migration Services
Akeans is a company that offers Magento migration services, helping businesses to smoothly transition from their current ecommerce platform to Magento. Their services include data migration, theme migration, extension migration, custom development, and post-migration support.
Managed Magento Hosting Services
Akeans is a managed Magento hosting service provider that offers a range of hosting plans to meet the needs of businesses of all sizes. Their hosting plans come with features such as automated backups, 24/7 monitoring, optimized server settings, and built-in security measures to ensure high performance and protection against cyber threats.
Akeans team have been great collaborators on our website. They are accountable, and very thoughtful in their proposed solutions to our website issues. Highly recommended!
Jordan Wills
BTX Technologies
Akeans team is the best. Highly recommend them for any Magento, WordPress and Shopify projects!
Deep Garcha
Perfect Creations
Akeans team performed far and above what we dared to hope for. We had a complex site build that was already live, and their team jumped in on a Sunday to start helping us stabilize the site and make critical improvements.
Andre Savoie
High Level Thinkers
Work was conducted efficiently and fast. Problems resolved quickly without fuss. Good communication and professional!!!
Andrew Seymour
Fundeo
Akeans team is extremely professional, highly skilled and very patient - they attended to every request we need from the start to the end - would recommend these guys to any one looking for serious magento developers who will do the job done with flying colors.
Ian Htat
iTat-international




Have questions? We have answers. Our team is looking forward to hearing about your project.