Akeans Video Marketing App
The purpose of this Video Marketing app is to give you an easy option to add your YouTube and Vimeo hosted videos to the store. You can add the videos anywhere on site, whether it's a product details page, homepage, or a separate dedicated page.
Packed with essential sale-boosting features that make your Shopify store awesome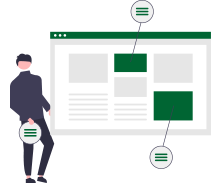 Its very easy to setup, app with no coding required. Just install the app and configure a video for products, the product page shows video.
Same as like products video configuration. Navigate to collections tab, pick a collection, select the video, finally save to load in-front.
One click YouTube meta data update from app dashboard. You can update SEO fields like title, description & tags for products & collections.



Got questions? We have answers. Our team is looking forward to hearing about your project.