Node JS Web Development Company
Akeans is a Node.js web development company that specializes in creating high-performance, scalable, and robust web applications using the Node.js framework. With a team of experienced and skilled Node.js developers, We offer a wide range of services including custom web application development, API development, real-time applications, microservices architecture, and more. We are known for their expertise in leveraging the power of Node.js to build efficient and feature-rich web applications that meet the unique requirements of their clients. Akeans is committed to delivering cutting-edge solutions and exceptional customer satisfaction, making them a trusted choice for businesses looking for Node.js web development services.
Node.js Development Services
We offer Node.js development services for businesses looking to build scalable and high-performance web applications. With expertise in JavaScript and Node.js, We deliver custom solutions tailored to client's unique requirements. Our services include Node.js application development, API development, real-time applications, microservices architecture, and more. We focus on delivering robust and efficient solutions using the latest Node.js technologies, enabling businesses to enhance their online presence and achieve their digital goals.
At Akeans, We offer Node.js API development services for businesses looking to build scalable, high-performance APIs. Our team of experienced Node.js developers specializes in creating custom APIs that are secure, efficient, and tailored to meet specific business requirements. Akeans' Node.js API development services include API design, development, testing, documentation, and integration with other systems. With our expertise in Node.js, Akeans helps businesses create robust and reliable APIs that power modern web and mobile applications.
Node Js web application development services
We offer Node.js web application development services, leveraging the power of this popular JavaScript runtime environment. With a team of skilled developers, We create robust and scalable web applications using Node.js, which is known for its efficient performance and ability to handle a large number of simultaneous connections. We provide end-to-end Node.js development solutions, including custom application development, API development, real-time applications, and more, catering to the unique requirements of businesses and delivering high-quality web applications.
Node Js mobile development
We offer Node.js mobile development services for creating cutting-edge mobile applications. With our expertise in Node.js, a popular server-side JavaScript runtime, We provide efficient and scalable solutions for mobile app development. Our services include designing and developing mobile applications using Node.js for various platforms, such as iOS and Android, ensuring seamless performance and optimal user experience. Akeans' Node.js mobile development services are tailored to meet the unique requirements of businesses looking to build robust and feature-rich mobile applications.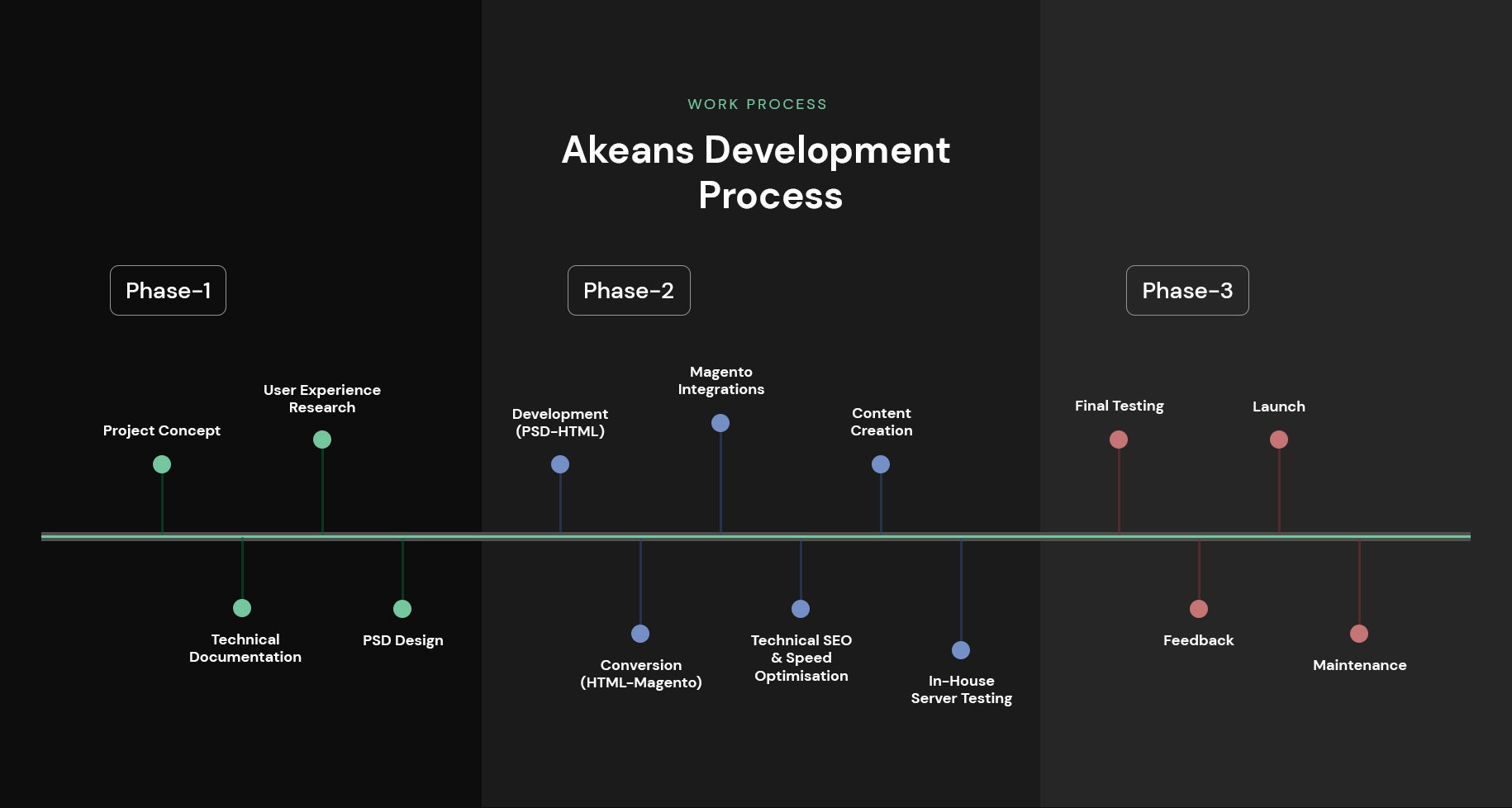 Akeans team have been great collaborators on our website. They are accountable, and very thoughtful in their proposed solutions to our website issues. Highly recommended!
Jordan Wills
BTX Technologies
Akeans team is the best. Highly recommend them for any Magento, WordPress and Shopify projects!
Deep Garcha
Perfect Creations
Akeans team performed far and above what we dared to hope for. We had a complex site build that was already live, and their team jumped in on a Sunday to start helping us stabilize the site and make critical improvements.
Andre Savoie
High Level Thinkers
Work was conducted efficiently and fast. Problems resolved quickly without fuss. Good communication and professional!!!
Andrew Seymour
Fundeo




Ready to build a dynamic web app? Our Node.js experts are here to help.