MySQL development company
Akeans is a leading MySQL development company specializing in creating robust and scalable database solutions for businesses of all sizes. With a team of highly skilled and experienced MySQL developers, We offer a wide range of services including database design, development, optimization, migration, and maintenance. We have a proven track record of delivering high-quality MySQL solutions that enhance performance, improve efficiency, and enable seamless data management.
Akeans is committed to providing excellent customer service, timely project delivery, and competitive pricing. Whether it's building new MySQL databases or optimizing existing ones, Akeans is the trusted partner for businesses seeking top-notch MySQL development services.
We provides comprehensive MySQL database services for managing and storing data. It offers robust features such as data backup and recovery, scalability, high availability, and security. We enables users to efficiently create, manage, and optimize MySQL databases for various applications and workloads. With its user-friendly interface and powerful tools, Akeans is a reliable and cost-effective solution for businesses and organizations of all sizes looking to leverage the power of MySQL for their data management needs.
MySQL application development
We offer professional MySQL application development services, catering to diverse business requirements. With a team of skilled developers and extensive experience in MySQL database management, We specialize in creating custom MySQL applications tailored to meet specific needs. Our services include database design, application development, testing, deployment, and ongoing maintenance. We ensure efficient and reliable MySQL application development, delivering scalable and high-performance solutions for businesses across various industries.
We offer MySQL web development services, providing expertise in creating web applications using the MySQL database management system. With our skilled team of developers, We offer a wide range of services including custom MySQL database design, optimization, integration, and maintenance. We ensure efficient and secure database management, seamless integration of MySQL with web applications, and reliable performance. Whether it's building dynamic websites, e-commerce platforms, content management systems, or other web applications, We deliver high-quality MySQL web development solutions tailored to meet their clients' specific needs.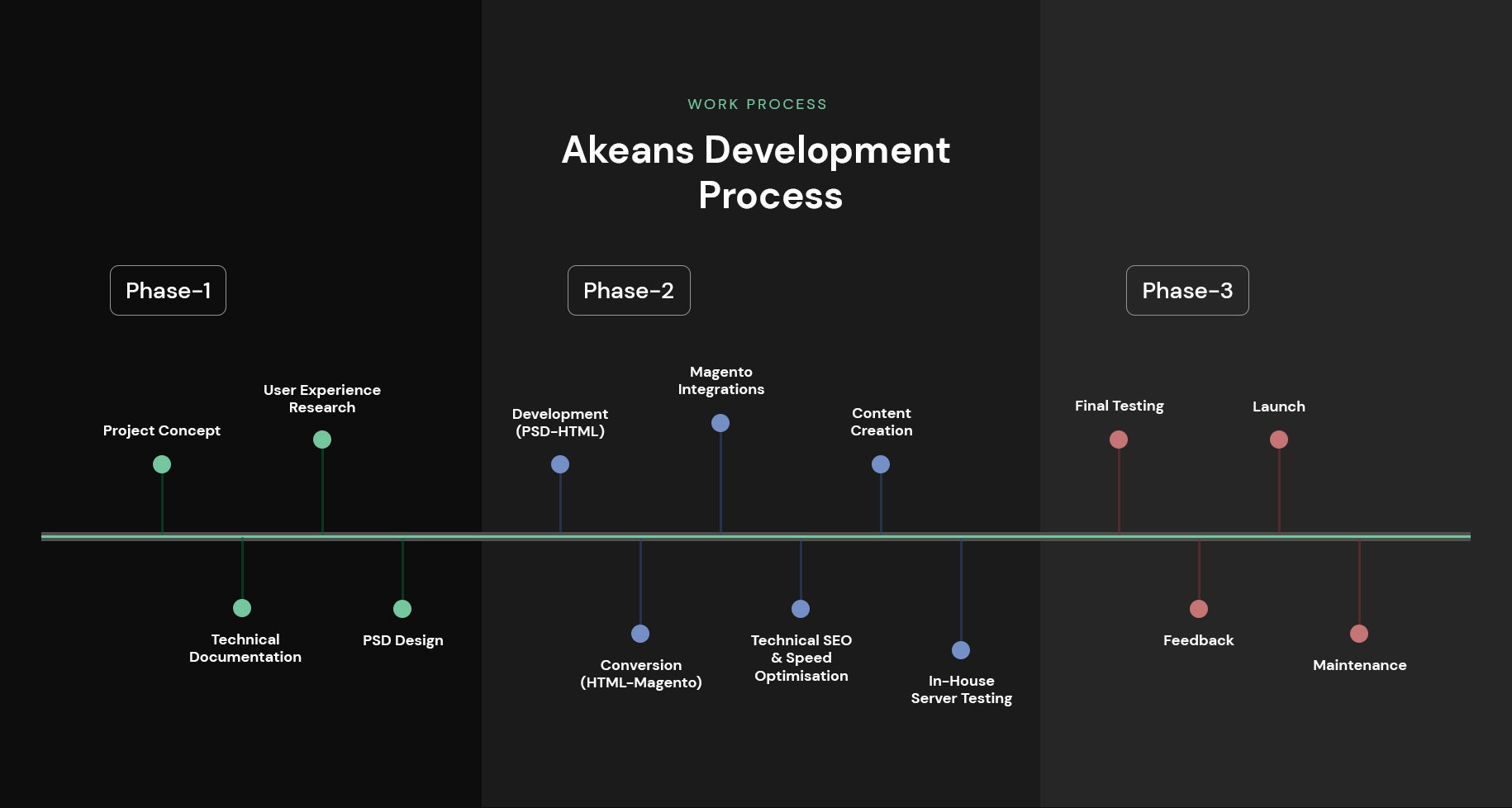 Akeans team have been great collaborators on our website. They are accountable, and very thoughtful in their proposed solutions to our website issues. Highly recommended!
Jordan Wills
BTX Technologies
Akeans team is the best. Highly recommend them for any Magento, WordPress and Shopify projects!
Deep Garcha
Perfect Creations
Akeans team performed far and above what we dared to hope for. We had a complex site build that was already live, and their team jumped in on a Sunday to start helping us stabilize the site and make critical improvements.
Andre Savoie
High Level Thinkers
Work was conducted efficiently and fast. Problems resolved quickly without fuss. Good communication and professional!!!
Andrew Seymour
Fundeo
Akeans team is extremely professional, highly skilled and very patient - they attended to every request we need from the start to the end - would recommend these guys to any one looking for serious magento developers who will do the job done with flying colors.
Ian Htat
iTat-international




Need reliable and flexible database management? Look no further than our expert MySQL services.