CI/CD (Continuous Integration/Continuous Delivery) is a methodology used in software development to ensure that code changes are regularly integrated and tested, and that any issues are identified and resolved quickly. The goal is to make software development more efficient and reliable by automating as much of the process as possible.
Akeans is a company that specializes in building and deploying software applications using a CI/CD pipeline. Their pipeline includes several stages, including code development, building, testing, and deployment. Akeans uses a variety of tools and technologies to automate these stages, including Bitbucket, GitHub, and GitLab to AWS, Google Cloud, and any hosting.
By using a CI/CD pipeline, Akeans is able to deliver software more quickly and reliably, with fewer bugs and issues. This allows them to provide better service to their clients, and to stay competitive in an increasingly fast-paced and dynamic industry. Overall, CI/CD is a powerful methodology for any organization looking to streamline their software development process and improve the quality of their products.
Code development: Developers write code and push it to a version control system like Git.
Continuous Integration: The code is continuously integrated into a shared repository, and automated tests are run to catch any issues.
Continuous Delivery: The code is automatically deployed to a staging environment where it's tested further.
Continuous Deployment: Once the code has passed all tests and meets the acceptance criteria, it's automatically deployed to production.
CI CD implementation steps
Setting up version control and repository management tools, such as Git and GitHub/GitLab.
Creating automated build and test scripts using tools like Jenkins or CircleCI.
Setting up a staging environment for testing and validating changes before deployment to production.
Automating deployment to production using tools like Kubernetes or Docker.
Monitoring and logging to detect and address issues in the production environment.
Continuously improving the CI/CD pipeline by gathering feedback and making necessary adjustments.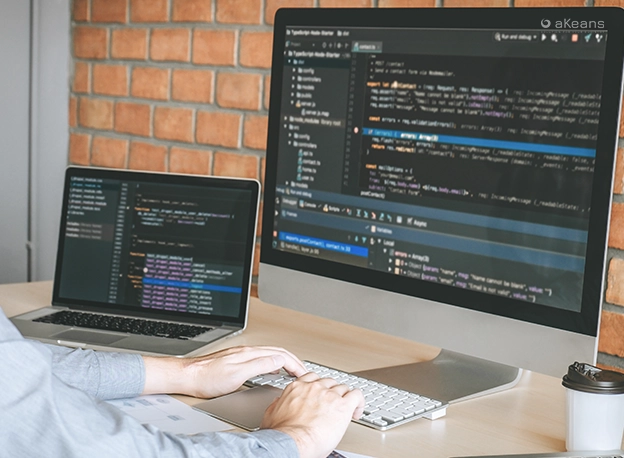 We specialize in CI/CD (Continuous Integration/Continuous Deployment) automated testing. We provide comprehensive solutions for software development teams to streamline their testing processes, ensuring that software applications are thoroughly tested before being deployed to production. We offer automated testing tools and services that help in identifying and fixing bugs, vulnerabilities, and performance issues early in the development lifecycle. Our solutions enable organizations to achieve faster development cycles, improved software quality, and increased overall efficiency in their software development processes.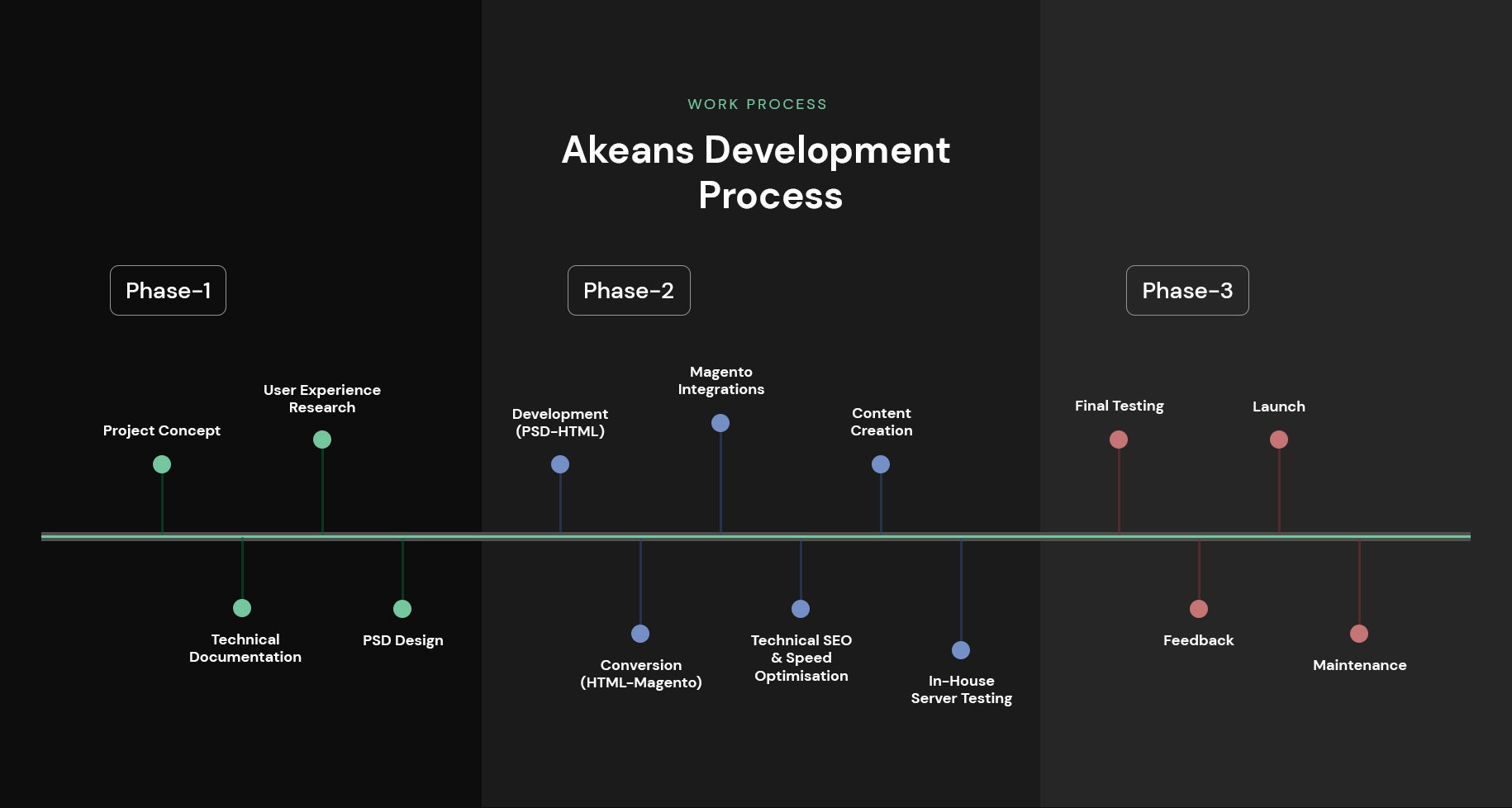 Akeans team have been great collaborators on our website. They are accountable, and very thoughtful in their proposed solutions to our website issues. Highly recommended!
Jordan Wills
BTX Technologies
Akeans team is the best. Highly recommend them for any Magento, WordPress and Shopify projects!
Deep Garcha
Perfect Creations
Akeans team performed far and above what we dared to hope for. We had a complex site build that was already live, and their team jumped in on a Sunday to start helping us stabilize the site and make critical improvements.
Andre Savoie
High Level Thinkers
Work was conducted efficiently and fast. Problems resolved quickly without fuss. Good communication and professional!!!
Andrew Seymour
Fundeo
Akeans team is extremely professional, highly skilled and very patient - they attended to every request we need from the start to the end - would recommend these guys to any one looking for serious magento developers who will do the job done with flying colors.
Ian Htat
iTat-international




Upgrade your software delivery process with our customized CI/CD pipeline services tailored to your unique needs.